SIP-adus Workshop 2022 registration beginning now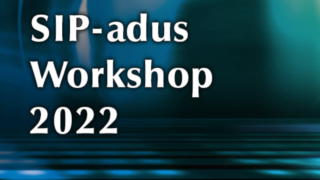 SIP-adus Workshop 2022 which Mobility Innovation Alliance Japan is one of the organizers, begins its registration on July 27th.
SIP-adus Workshop 2022 is the final year of the second phase of SIP. This is a significant event to conclude the activities we have worked, to hand them over to the next projects, then to transmit information to the world in Kyoto as one of the international cities. After 2 years of virtual workshop, a physical space is prepared to have a relationship & discuss with specialists from inside & outside Japan with enough infection prevention measures. Please come & enjoy sessions to share the latest status of studies for each area & activities in relevant countries.
Click the following website to register;
https://en.sip-adus.go.jp/evt/workshop2022/